Plex Onyx is available now as ami on amazon aws. If you own a plex license and you want to migrate to aws you could receive 500 $ in aws credits.
Hello guys, the Minergate software if launched on Centos7 gives an error on libstdc++.so.6. This library on centos 7 is old and the minergate software + qt require a newer library (with newer ABI specifications).
You don't have to replace or change anything on your server,  simply use the following file. It is the normal minergate miner v6.8 with libstdc++.so.6 and  libstdc++.so.6.0.21 files inside the lib folder.
libstdc++.so.6 is the required lib and now it points to libstdc++.so.6.0.21 with the correct required abis.
Simply untar the archive and launch the executable.
Enjoy
My name is Giovanni Di Grezia, but people call me xgiovio.
Here is my homepage: https://www.xgiovio.com.
I am a VFX Artist and Software Developer
And this is a picture of me.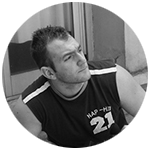 Tweets di @xgiovio